Ankit Ras is an author , Speaker , Entrepreneur , Social media Content Creator, Power Engineer ( works with big as well as small power plants boiler ( 600 MW PF boiler Erection & commissioning , 12 MW biomass AFBC boiler Operations ) completed PG training on Power Plant Engineering from Jindal Institute of power technology ( JIPT ) includes 600MW simulator training & have experience of more than 5 years on power sector & successful in various engineering businesses & creator of Mechanical Guru Youtube channel which recently Purchased by Unacademy ( India largest & most funded Edu-tech startup ) through a million dollar deal .
He inspire various engineers / diploma holder all over India to continue their technical preparation & grow their skills & follow the path that ANKIT RAS has created to live life on your own terms in this negative environment for Technical Students created by politicians of INDIA .
Ankit's
Story
My name is Ankit Ras.
I grew up in Bhilai, Chhattisgarh, India and we had a very conservative life growing up. My father was a Businessman and my mother a housewife. The only thing they could give me was a good lesson about working hard, doing your best to save where you can, get educated, and a good corporate job in the city.
My family were proud of me. From the outside, I looked like the symbol of success. I had a good comfortable job that pays the bills inside a fancy building, Specially after Unacademy , Mechanical Guru deal. That embarked me on a quest that transformed my life…
In Robert Kiyosaki's Rich Dad Poor Dad book, he shares the story of how his father taught him important lessons about life but it was the lessons of his rich dad, the son of a friend, that changed his life and turned him into the global Icon he'd become.
At that time, the most successful person I knew was my VP. He was a self made man who started with nothing and built a million dollar career. I wanted to learn the principles and the mindset required to build a career that makes an impact, not just money.
My boss became my "Rich Dad". He taught me about entrepreneurship, money, and developing a success mindset.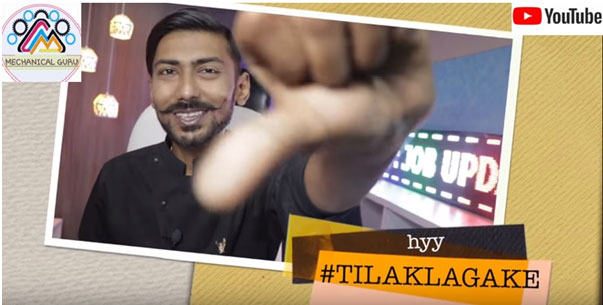 This is actually me Shooting Video on my Private Studio