Company Name:
Niti Aayog YP 2022
Designation:
Rs. 70,000/- pm
Last Date to Apply:
02/01/2023
Niti Aayog Young Professional 2022 : 
| | |
| --- | --- |
| COMPANY NAME |   Niti Aayog Logo |
| VACANCY |  04 |
| QUALIFICATION |  BE/BTech/others |
| LOCATION |  All India |
| LAST DATE | 02/01/2023 |
| FINAL YEAR ELIGIBLE |  no |
JOIN OUR TELEGRAM GROUP FOR ANY QUERIES : CLICK HERE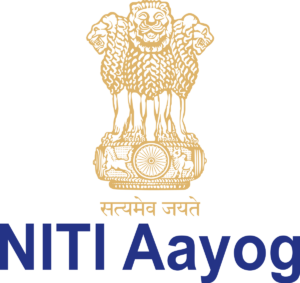 Exp needed for any post  🙂 Freshers All India are not eligible to apply , 1 year Exp needed in any field 
 GATE Score not needed for BE /BTech , 1 year Exp Needed
BE/BTech all Branches eligible
A-12024/8/2022- Admin 1B Government of India NITI Aayog
The National Institution for Transforming India is the premier policy Think Tank of India which is engaged in a number of transformational initiatives as a catalyst and an accelerator of change across sectors in partnership with Central Ministries and the State Governments. NITI Aayog is looking for young, talented, innovative and dynamic Professionals who desire to be a part of the team that is scripting the exciting transformation story which is unfolding in India today. Details of the same are given below:
1 Name of position Young Professional
2 Number of positions 04 (Four)
3 Method of recruitment Contract Based through Open Market
4 Age Limit Candidates should be below 32 years of age as on the date of advertisement.
5 Period of Contract For a period of 2 years.
6 Remuneration (per month) Rs 70,000/- (Inclusive of Taxes)
7 Education qualification Essential Master's Degree in relevant subject or BE/B.Tech or 2 years PG Diploma in Management or MBBS or LLB or CA or ICWA or possessing any Professional Degree earned after a study of 4 years or more acquired after 10+2.
8 Experience Minimum of one (01) years' experience in Government, reputed Governmental Organizations, International development agencies and Research Organizations. The applicants who have worked in rural areas or any of the 8 North Eastern States are encouraged to apply. Weightage will be given to candidates who have worked in rural areas or any of the 8 North Eastern States at the stage of shortlisting of candidates for the interview. (The experience of internship/training will not be considered)
9 Job Description Young Professionals will be required to provide high quality inputs in disciplines like Agriculture/ Economics/ Finance/ Education/ Health / Nutrition/Women & Children Development / Social Sciences/ Engineering & Technology/ Urban Planning and development/ Infrastructure/Skill Development/Labour & Employment/ Environment/ Rural Development/ Data Analysis/ Project Management/ Start Up/ Innovation etc.
This would require demonstration of proven academic credentials, professional achievements and leadership qualities on the part of the aspirants. The terms and conditions of engagement of the Young Professional will be according to the NITI Guidelines O.M. no. A12013/02/2015-Adm. I(B) dated 07.12.2021. The Guidelines are placed on NITI Aayog's website www.niti.gov.in. Further it is mentioned that the no. of positions for Young Professional may vary and are tentative. Note: The applications of the candidates may be shared with other Ministries/Departments for their utilization, if required. Submission of Applications: . Eligible candidates may apply online on the link to be provided on the website of NITI Aayog within 30 days from the date of publication of the advertisement in the Newspaper. Applications are to be submitted online only.
NO Fees ( FREE )
For More Details & notification : Click here
For all details in Hindi , How to apply , Selection procedure , Final Year Eligibility & more , SUBSCRIBE our Youtube Channel & click bell icon for latest free updates .. watch our latest job updates now.